We would like to thank everyone who submitted an abstract for the BAHNO Annual Scientific Meeting 2019. We were overwhelmed by the number and quality of abstracts we received.
The complete abstract book (including oral and poster submissions) can be viewed via the link below: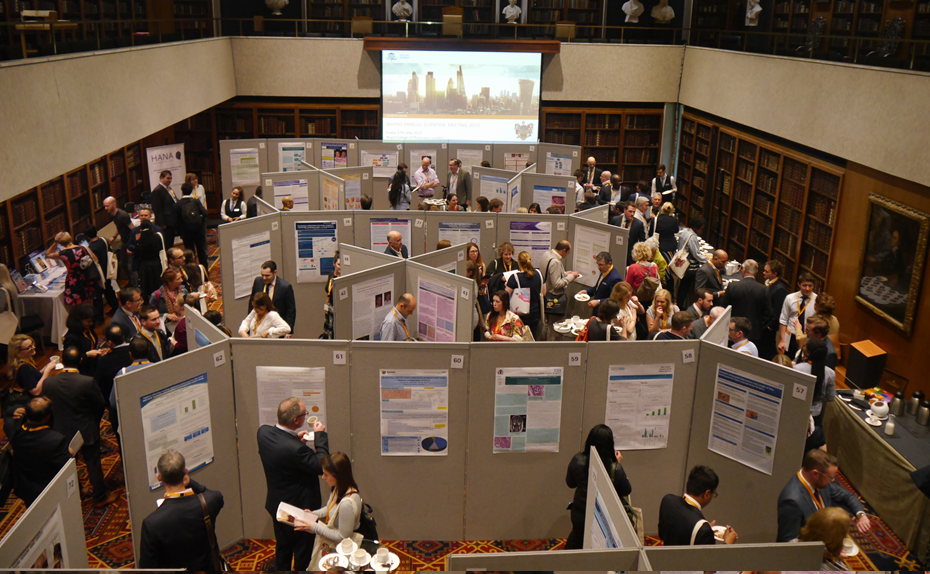 2019 PRIZE WINNERS
BEST ORAL ABSTRACT:
National audit of head and neck cancer post-treatment surveillance – An INTEGRATE-BAHNO collaboration
Mr. George Garas, Mr. John Hardman, Ms. Theofano Tikka
Presented by John Hardman and Theofano Tikka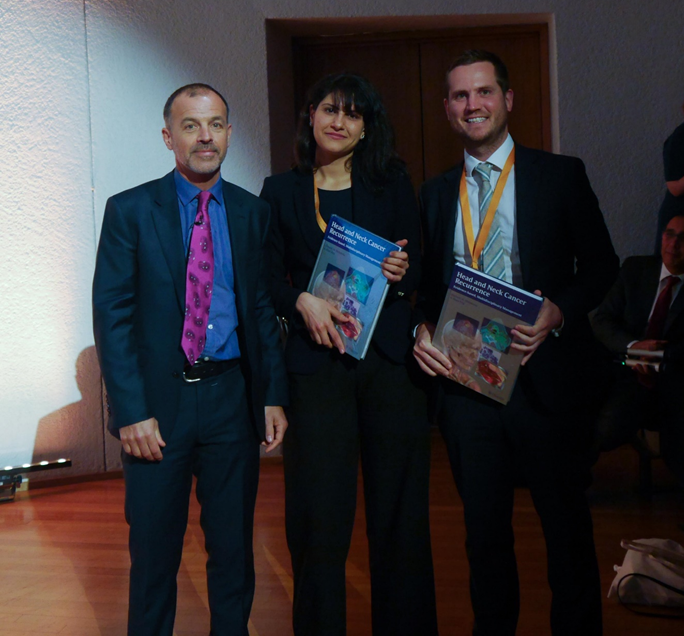 BEST POSTER ABSTRACT:
52 – Single centre experience of using Intensity-Modulated Radiotherapy for the primary treatment of oral tongue cancer
Dr. Aung Tin, Dr. David Wilkinson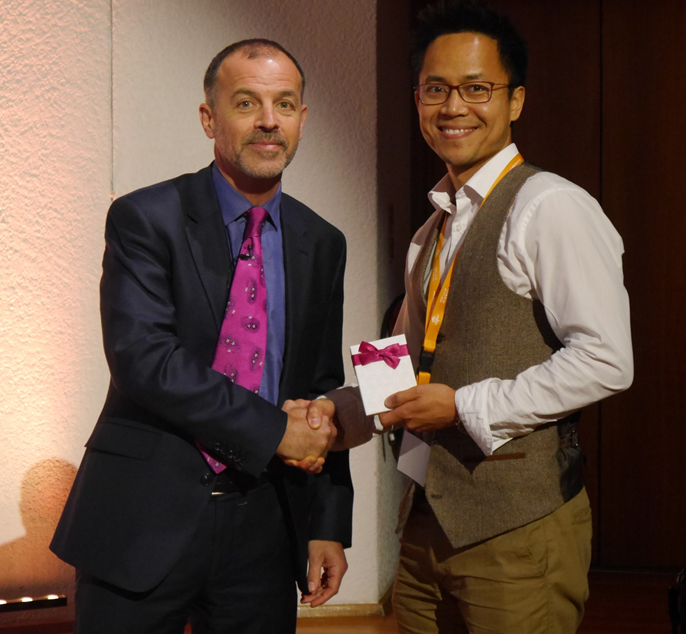 HIGHLY COMMENDED:
Poster 1
The extent and depth of information desired by patients diagnosed with HPV positive oropharyngeal Squamous Cell Carcinoma
Mr. Mark Williams, Dr. Joanne Patterson, Ms. Michaela Fay, Mr. David Hamilton, Mrs. Helen Cocks
Poster 26
A service evaluation looking at weight change during surgical and/or Chemoradiotherapy treatment, in newly diagnosed head and neck (H&N) cancer patients, from a single centre between April 2016-April 2017
Ms. Annabel Leather, Ms. Kelly Wade-Mcbane
Poster 36
Drain-less Day Case Superficial Parotidectomy Using Artiss – Our Experience
Mr. Craig McCaffer, Mr. Jacob Duffin, Mr. Winson Wong, Mr. Shane Lester
Poster 75
A WHO safety checklist for the expected difficult airway
Ms. Summy Bola, Mr. Rogan Corbridge
Photos by Helen Wood.