Consultant Oral and Maxillofacial Surgeon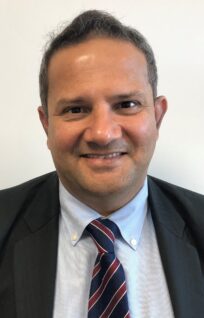 Mr. Ketan Shah is a trained and accredited Consultant Oral and Maxillofacial Surgeon in the U.K.

He is dually qualified having completed his B.D.S. and M.D.S from Nair hospital Dental college –Mumbai (India) and his medical degrees from Trinity College –Dublin (Ireland).He is currently a full time NHS Consultant at Morriston Hospital, Swansea since 2015 with private clinics at Princess of Wales Hospital, Bridgend, Parkway Dental clinic and HMT Sancta Maria Hospital.

• He is also a core member of the Head & Neck MDT team at Morriston Hospital, Swansea and Skin Cancer Multidisciplinary Team (MDT) in Bridgend. Mr Ketan Shah has a special interest in treatment of oral cancer and free flap reconstruction, and a practice which also includes management of skin cancers of the head and neck and salivary gland cancers

• Mr Ketan Shah is currently a member of BAOMS/BAHNO and life member of AOMSI-India

• On a personal note, Mr Shah plays and leads his local cricket team and club called Mumbles Indian and enjoys time spent with his wife and kids and dog Pluto on the beautiful Gower beaches.